Títeres en el Caribe Hispano a film by Manuel Morán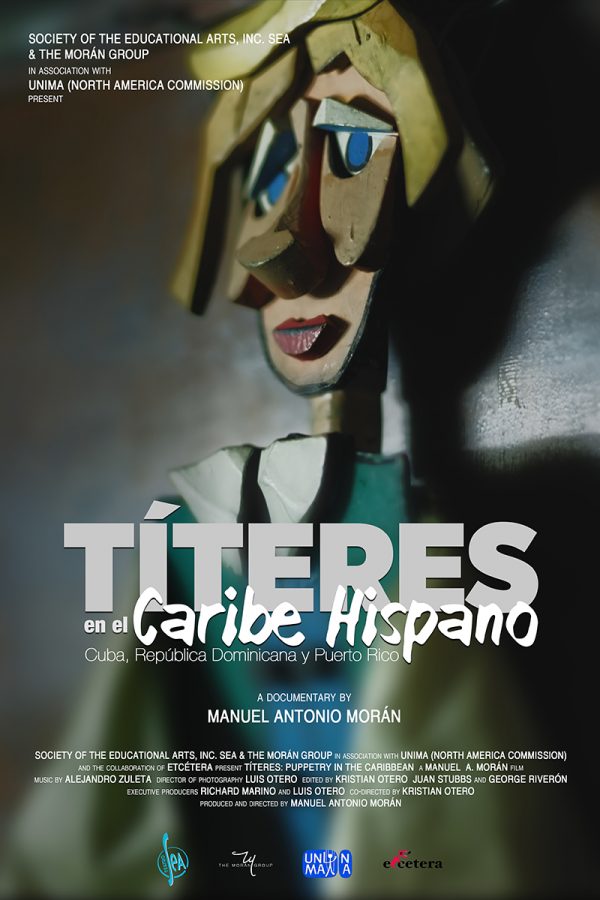 Join us November 17th and November 18th!
Teatro SEA will present the US Premiere of the Documentary Film

Títeres en el Caribe Hispano (Puppetry in the Hispanic Caribbean)
A Manuel Moran's Documentary

(Official Selection, Cuba's 38th International Festival of New Latin American Cinema in La Habana)

ADMISSION IS FREE BOTH NIGHTS!
FOR MORE INFO VISIT www.borimix.com

Episode 1: Cuba
Thursday, November 17th @ 8pm
Teatro SEA, 107 Suffolk St., NYC 10002
FREE!

Episode 2: Dominican Republic
Friday, November 18 @ 7:30pm
Comisionado de Cultura Dominicana, 541 West, 145 St., N
FREE!

In Spanish with English subtitles!

Directed by: Manuel Antonio Morán and Kristian Otero-Morán
Sponsored by: SEA, The Morán Group and Comisionado de Cultura Dominicana (CODOCUL), UNIMA's 3 Americas Commission Títeres en el Caribe Hispano features a historical journey of the origins of puppet theater in the Cuba, Dominican Republic and Puerto Rico, and provides a unique insight into the work of many prominent pioneers and puppet companies from the two countries.

El documental, Títeres en el Caribe Hispano, provee al público un recorrido histórico sobre los orígenes del teatro de títeres en Cuba, Puerto Rico y la República Dominicana; así como proporciona una visión única de la obra de muchos pioneros prominentes y compañías de títeres en la región.
Manuel Morán. All Rights Reserved.