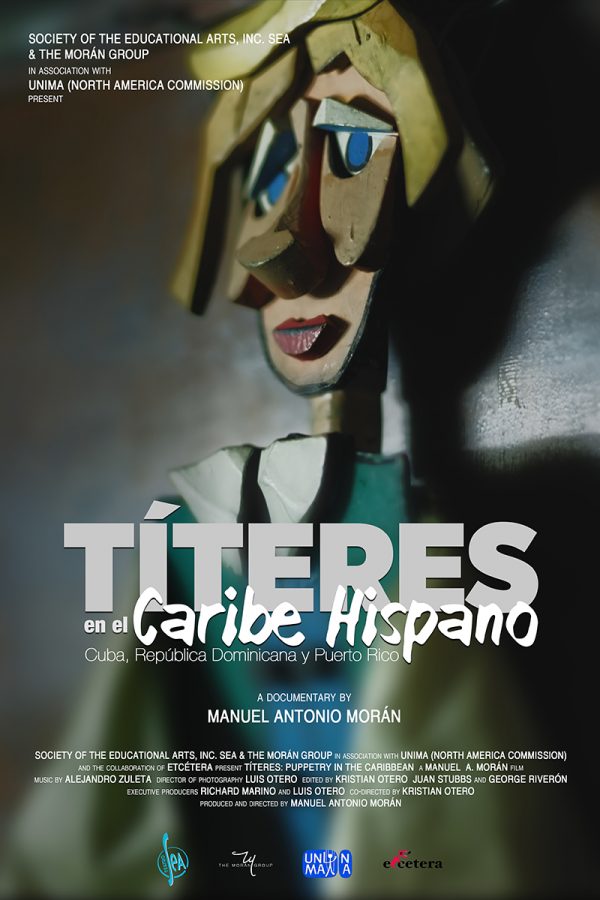 The documentary Títeres en el Caribe Hispano: Cuba, República Dominicana y Puerto Rico (Official Selection of the Havana International Festival of New Latin American Cinema, and Winner of 2 ACE Award to the Best Documentary), directed by Manuel Antonio Morán and Kristian Otero, will be presented on Thursday, July 20th, as part of the programming for the 2017 National Puppetry Festival of Puppeteers in America, which will be celebrated at Concordia University, in St. Paul, Minnesota. 
For the occasion, the first two episodes of the documentary series will be presented; they have been dedicated to Cuba and the Dominican Republican. Both episodes provide the audience with a historical overview of the origins of puppetry theater, as well as imbuing the unique vision for the art of many of the most prominent pioneers and theatre companies in both regions. 
Títeres en el Caribe Hispano will be introduced by Ruben Dario Salazar of Cuba's Teatro de las Estaciones, who will also be featured in the film.
The 2017 National Puppetry Festival brings together close to 400 puppetry artists from around the world, with renowned workshops, theatrical performances and presentations.
The puppeteers will come together to perfect their skills and to practice their art. The program for the 2017 festival is primarily geared towards the advanced professional, though there is a wide variety of rigorous learning opportunities for the novice or intermediate puppeteer. The intensive workshops will focus on practical creation and the development of physical skills, as well as discussions, panels and animated/interactive demonstrations. 
The leading puppetry artists of the country will offer more than 60 different performances (many of which will be open to the public), that will portray traditional art, as well as global, alternative, cutting edge, political and unusual all of which will serve to challenge the perception that puppetry holds even to this day. 
Additionally, the 2017 Festival will feature the National Puppet Slam, the Reel Puppetry Film Festival as well as celebrate the 80th Anniversary of Puppeteers of America.